SAND DOLLAR REALTY GROUP, INC.
Full-Service and Investor-Friendly Realty Office



Since 1996 when we opened for business, we have been a real estate brokerage specializing in solving situations that other Realtors cannot or do not know how to solve. We offer creative ideas, investor-friendly services, foreclosure and short sale deals, for sale by owner services, and flat fee MLS throughout most areas of Florida.



Contact Us --- Flat Fee MLS FAQ --- List my home now (MLS Forms) --- Seller & Buyer Services --- Investor Services --- Property Management Co.
Careers --- Agent Resources --- About Us / Meet Broker --- Available Properties --- Search the MLS




Privacy policy: We will not share your information with anyone else.

Join Our Free Hot Property Email List & Newsletter




Phone: 407-389-7318 or Toll Free: 1-877-389-7318




We work with buyers, sellers, and landlords in all types of residential, vacant land, and smaller commercial transactions. We also work with investors who are looking for foreclosures, short sales, fixer-uppers, rentals, seller financing, lease purchases, and other creative real estate deals. Also read about our flat fee MLS broker Florida real estate listing services. We offer full-service, menu-based services, and a la carte services.

Mission Statement: Sand Dollar Realty Group, Inc. is in business to promote and assist in providing a smooth transaction at the best possible price and terms for our buyers and sellers, and the opportunity of entrepreneurship for our real estate investors and sales associates. We accomplish this mission by providing quality, competitive, and innovative real estate services to our customers; and encouraging and assisting in the professional growth and development of our sales associates and employees.

Members of:
National Association of Realtors
Florida Association of Realtors
Numerous local Realtor associations including those in Orlando, Tampa, Jacksonville, Daytona, Space Coast, Fort Lauderdale, Miami, and more.
Central Florida Realty Investors (CFRI)
U.S. Dept. of HUD brokerage program
Better Business Bureau of Central Florida

Normal business hours are Monday through Friday 9am to 5pm. Evenings, weekends, & holidays by appointment. (Holiday schedule). We try to be available to walk-in customers during business hours, but we prefer that you call ahead for an appointment. Because if we are out of the office when you stop by, we might miss you. Thank you for your business.



We do business in accordance with all federal, state, and local fair housing laws. It is illegal to discriminate against any person because of race, color, religion, sex, handicap, familial status, national origin, or any other protected class. If you have difficulty accessing or using our website, please give us a call so that we can assist you.


Our firm and all of our associates are members of the National Association of REALTORS and have agreed to abide by its Code of Ethics and Standards of Practice. Please contact broker Robert Arnold if you have any issues or concerns.



Site Map
Copyright © 2001-2019 Sand Dollar Realty Group, Inc. All rights reserved.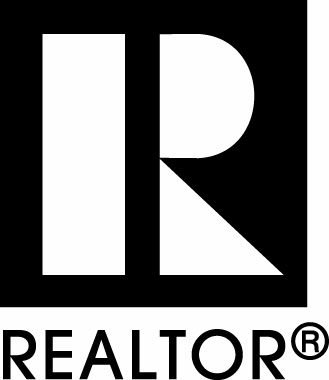 _
_
_




We Buy Houses Florida .com


#sdrhouses #sanddollrealtygroup - We can provide our real estate services and flat fee MLS listings in Orlando, Kissimmee, Apopka, Ocoee, and Winter Garden. Homes we sell are in places like Altamonte Springs, Lake Mary, Longwood, Sanford, Oviedo. We do business in Volusia and Brevard Counties like Deltona, Deland, Daytona Beach, New Smyrna Beach, Melbourne, Cocoa Beach, and Titusville. As well as in other Central Florida locations like Clermont, Eustis, Leesburg, Ocala, Lakeland. We also sell property in Jacksonville, Palatka, St Augustine, Tampa, St Petersburg, Bradenton, Sarasota, Miami, Fort Lauderdale, West Palm Beach, Stuart, and Port St Lucie. Limited services listings and for sale by owner real estate. Let us help you sell your home today.