MEET BROKER ROB ARNOLD

MY PERSONAL LISTINGS

About me:
I was born and raised in Central Florida with family roots going back some 3 generations here. I presently live in Altamonte Springs with my wife and 2 daughters. I've seen many changes in Orlando over the years. I know much about the history of the area and most of the neighborhoods.

I have been investing in Central Florida real estate since 1992. Prior to being a full-time Realtor and investor, I worked in the real estate title insurance business as a senior title examiner and later as statewide education manager at Attorneys' Title Insurance Fund. I obtained my Florida sales associate license in 1994 and worked with one of the big-named franchise offices for a while, but I knew there had to be a better way to offer services to customers. When I am not doing real estate, I enjoy watching movies, reading, fishing, traveling, and spending time with my family.

Professional licenses:

Earned Florida real estate broker's license in 1996 and opened for business with Sand Dollar Realty Group. Over 1000 properties sold for my personal customers since that time.

Commissioned by the State of Florida as a notary public.
Education and Professional Designations:
Member of the National Association of Realtors, Florida Association of Realtors, Orlando Regional Realtor Association, Real Estate Buyer's Agent Council, and Central Florida Realty Investors. Served as focus group leader, board of director, officer, committee member, speaker, and author for many of these various Realtor and real estate investor related organizations.

Bachelor of Science degree in Business Administration from the University of Central Florida majoring in Finance, requiring 4 years of study. Go Knights!

Designated as an Accredited Buyer Representative (A.B.R.) from the National Association of Realtors requiring intensive training and proven experience in buyer's agency.

Certified by Mr. Landlord.com as a Certified Professional Landlord (C.P.L.) requiring specialized intensive training in the landlord field.

Designated as a Certified Real Estate Brokerage Manager (C.R.B.) by the National Association of Realtors requiring extensive coursework in management and marketing along with proven experience in managing a real estate brokerage.

Designated as a Graduate Realtor Institute (G.R.I.) from the Florida Association of Realtors requiring extensive course work, in depth knowledge, and testing on a wide array of real estate subjects and specialties.

Certified as a Professional Housing Provider (P.H.P.) from the National Real Estate Investors Association requiring 60 hours of classroom and hands-on training in a wide variety of investment subjects.

I believe that in today's ever-changing marketplace that you have to stay fresh on what is happening and what is working. Otherwise your knowledge and skills can quickly become stale. As you can see from my involvement in various real estate associations that I am entrenched in this marketplace. I know what is going on in the Central Florida real estate market. Additionally I typically attend several real estate classes and seminars every year in addition to the required continuing education.


What I can do for you:
We work with buyers, sellers, and landlords in all types of residential, vacant land, and smaller commercial transactions. We also work with investors who are looking for foreclosures, fixer-uppers, rentals, hard money loans, seller financing, subject to, lease purchases, short sales, and other creative real estate deals. We know how to structure win-win transactions, and we have lots of local contacts to help make even the toughest deals go through. We offer full-service, menu-based services, a la carte services, and flat fee MLS listing services.

Personally my real estate practice is 4-fold.

(1) I buy and sell properties for my own portfolio - wholesaleing and buying & re-selling a few deals every year as well as managing my own residential & commercial rental properties, mortgages, and notes. This was my original intent when I obtained my real estate license back in the 1990's. Since that time I built an email list of some 2000+ real estate investors that receive our new investment deals each week. I also have a handful of investors that I work with on an ongoing regular basis to help them find and sell deals. Many of these investors eventually got their real estate license and now I am their broker as well. My website for buying properties is at WeBuyHousesFlorida.com . Over 15 years experience in real estate investing.

(2) Along with my experienced sales team, we work together on short sales, bank and lender-owned REO listings, foreclosure listings for short sale mitigators, broker price opinions (BPO's) and property preservation for asset managers, investors looking for great deals, and regular buyer and seller full service listings in Central Florida and metro Orlando. You can get more information about our services to real estate investors and our regular full services to buyer and sellers here.

(3) Flat fee listings, discount MLS listings, flat fee MLS listing, fixed fee MLS, for sale by owner services, it is known by several different names in the industry. We are a pioneer in the flat fee listing industry in that we started offering this service way back in 1998 when transaction brokerage in Florida was in its infancy, and nobody had even heard of this type of service. Basically it is a concept that came in to play with the invention of the internet, the switch over from paper MLS books to computerized data, and the outlawing of dual agency (and for the mostpart sub-agency) in Florida. We input your listing data and photos into the Realtor's MLS computer. This uploads onto internet sites like Realtor.com and My Florida Homes MLS . Realtors and consumers find your listing and deal directly with you instead of the listing broker. We get paid a fee of a few hundred dollars to input your listing and do basic servicing of it. This is a great savings for the seller as long as the seller is comfortable representing themselves. If not, we have menu-based services in which we can assist the seller in various parts of the transaction from listing to contract to closing. Or a seller can simply upgrade their listing to a full service listing and have us develop a personal marketing plan for the property. The important thing to remember is that we offer you a choice of services and the option to obtain more help if you need it. You can get more information about this flat fee MLS service here.

(4) Brokerage management. Our office has many sales associates / Realtors and staff that I get to manage on a day-to-day basis. I am the owner, operator, and managing broker for 3 brokerages, Sand Dollar Realty Group, Inc., our Realtor-member real estate brokerage, Sand Dollar Referrals, L.L.C., our non-Realtor referral company brokerage, and Sand Dollar Property Management, our property management company. If you are not an investor but want a Realtor to work with, we have many associates in our office to work with that service the entire Central Florida / metro Orlando area, and also in Brevard, Tampa / St Pete, and Miami / Ft Lauderdale. Our associates are not just investor focused. Many of them work the new home, resale market, condos, regular retail buyers and sellers, business & commercial sales, etc. We also have Realtors that specialize in foreclosures, REO's, short sales, wholesaling, rentals, and more. We have some 50+ agents in our office with a big diversity in ethnicity, and one of our associates will make a good fit for you. We have associates that speak English, Spanish, and several other languages.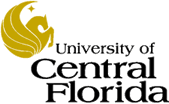 _

_
_

_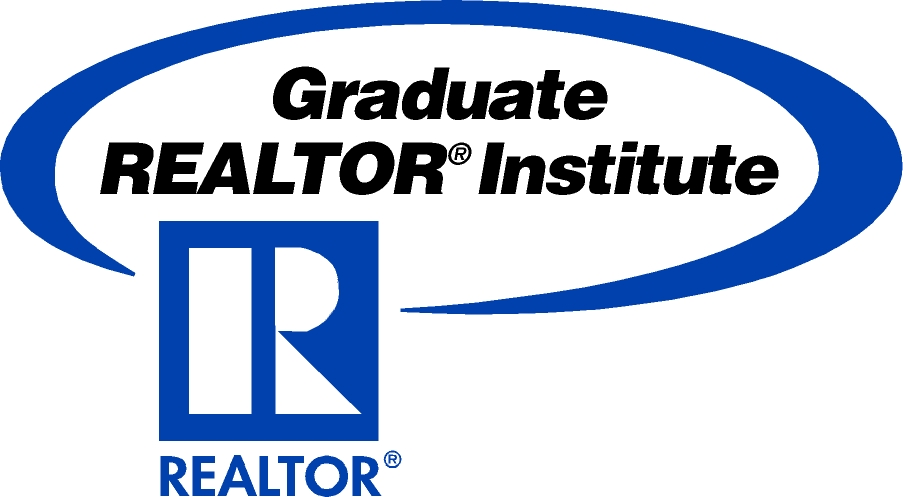 _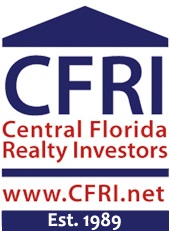 Rob's Library of Forms
Rob Arnold,
ABR, CPL, CRB, GRI, PHP
Managing Real Estate Broker
Notary Public
Sand Dollar Realty Group, Inc.,
Sand Dollar Referrals, L.L.C.,
Sand Dollar Property Management
Phone: 407-389-7318
Toll Free: 1-877-389-7318






Home --- Contact Us --- Flat Fee MLS FAQ --- MLS Forms --- Free Foreclosure List --- Buyer/Seller Services --- Investor Services --- Helpful Links --- Property Management --- Careers

Sand Dollar Referrals LLC --- We Buy Houses Florida .com --- Articles --- Agent Resources --- Meet Broker --- Available Properties --- Search the MLS




We can provide our real estate services and discount MLS flat fee listings in Orange, Seminole, Osceola, Lake, Sumter, Polk, Marion, Hillsborough, Pasco, Brevard, and Volusia County Florida, including areas like Orlando, Winter Park, Maitland, Eatonville, Apopka, Altamonte Springs, Casselberry, Longwood, Winter Springs, Oviedo, Lake Mary, Sanford, Deltona, Debary, Orange City, DeLand, Daytona Beach, New Smyrna Beach, Melbourne, Titusville, Cocoa Beach, Ocoee, Winter Garden, Lakeland, Haines City, Winter Haven, Bartow, Kissimmee, St. Cloud, Poinciana, Clermont, Mount Dora, Eustis, Tavares, Leesburg, Lady Lake, Tampa, Brandon, Plant City, Ocala, Zephyrhills, Dade City, Land O Lakes, Bushnell, Wildwood, the Villages, Coleman, Center Hill, and Webster. 100% commission split brokerage.